Piled high with pool noodles and inner tubes, I could hardly see the man who asked me, "Excuse me, ma'am. Is this Central Falls?"
My family's small plot of land backs up to a Woodmen of the World Insurance Company property, which is comprised of a summer camp, a small lake, a lodge, and a pool accessible to Woodmen customers. Until this year, we have enjoyed all the sounds of summer that make it through a wooded area between our home and the camp swimming pool. On this day, we were at the pool.
My son and I were wrangling our gear, leaving to head home. This man—I guessed him to be about in his late 60s—was looking for something or someone, but I wasn't sure what he wanted beyond an understanding of where he was.
I tried my best to help him figure out where he was and even where he wanted to be. Finally I asked, "Why are you looking for Central Falls?"
He answered, "It's kind of sad. There was a Woodmen lake around here, and my sister drowned there when she was 19. I was only nine, but I'm trying to find that lake. I need to for some reason."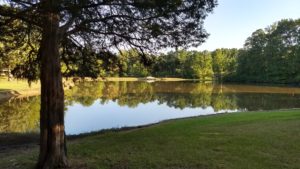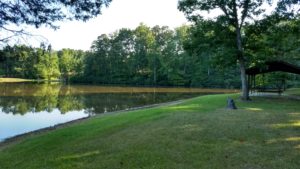 I said, "Well, I think you found it. Come with me." We walked through a small building, and I pointed for him. "There's the lake." For some time, we talked about his sister, the young man swimming with her who drowned trying to save her, and his nine-year-old's memory of watching the whole thing happen while he stood on the bank with his mother and sister. Sixty years later, his family has not recovered. He told me of a nervous breakdown, alcoholism, and his need to re-connect with that day.
Over and over, he said, "I have to be here. I don't know why. I just have to make a connection." I showed him to a sheltered picnic area where he could pray and have some closure. We talked briefly about where he might find some native "old timers" who would know the story. We also talked about Jesus, why the two of us met at that moment in that place, and his longing to come.
When we drove away, I saw him walking toward the picnic shelter. It is likely that, from that spot, his eldest sister decided she could swim all the way across the lake but got cramps before she could make it.
The man who was supposed to be working the reception area at the pool today took a break to cool off in the water, so I was the first person the man saw when he came inside to ask for directions. I'm so very glad I was.